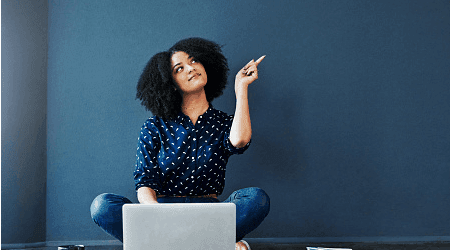 WordPress is open-source software claiming to power over 30% of existing sites on the Internet. You can use WordPress to build your blog or website.
Simply put, it's any form of hosting that uses WordPress software. There are many different ways to use WordPress hosting.
Name
Product

$1

$1-12 for first year, $15-50 thereafter

Web,Wordpress,Cloud,Dedicated,VPS

100-500GB

100-500GB

1&1 IONOS is an established web hosting service that caters to a wide range of users worldwide.

$3.95

Free for first year

WordPress,Cloud,Dedicated,VPS,Shared

50GB-Unmetered

Unmetered

WordPress recommended Bluehost offers a suite of web hostings options and allows users to easily develop a site that suits their specific needs.

$2.50

$0.75

Web,Wordpress,VPS

10GB-Unlimited

Unlimited

Crazy Domains has a large breadth of hosting options, allowing businesses to scale their sites upwards as they grow.

$4.08

Free for first year

WordPress,Dedicated,VPS

40GB-Unlimited

1TB-Unlimited

Suitable for small to medium sized businesses, FatCow is green certified and offers a range of scalable hosting services.

$4.95

Free with annual plan

Web,Wordpress,Dedicated,VPS

100GB-Unmetered

Unmetered

As the world's largest domain name register, GoDaddy caters for all possible web hosting needs with both Windows and Linux options.

$2.75

Free for first year

WordPress,Reseller,Cloud,Dedicated,VPS,Shared

Unmetered

Unmetered

HostGator is known for offering unlimited storage and traffic capacity, allowing for seamless site growth and development.

$3.95

Free

Reseller,Dedicated,Cloud VPS,Shared (for Business)

5GB-Unlimited

50GB – Unlimited

Hostpapa provides flexible hosting plans for all site needs, as well as a plethora of how-to guides and manuals for all users.

$6.39

Free

WordPress,Reseller,Dedicated,VPS,Shared

40GB-3TB

800GB – Unlimited

InMotion web hosting plans come with money back guarantees and plenty of award recognition.

$1.99

Free for first year

WordPress,Dedicated,VPS

Unlimited

Unlimited

iPage is a user-friendly, cost-efficient, and green-certified web host.

$1.44

Free for first year

WordPress,Reseller,Dedicated,VPS,Shared

3GB-4TB

1TB – Unmetered

NameCheap is an American hosting service that provides fully featured hosting packages for any individual, business or reseller.

$0.33

$15.95/year

Web,Wordpress,Cloud,Dedicated

10-30GB

Unmetred

SiteGround is recommended by WordPress and offers a range of options allowing for sites to be easily scaled and rescaled as needed.

$30

N/A

WordPress

10GB – 1TB

50GB – 400GB+

WP Engine supports businesses in creating and hosting their sites on WordPress, offering assistance and guidance for each step along the way.

$2.59

Free for first year

Web

100GB-Unlimited

1TB – Unlimited

Yahoo provides a number of templates and tools that allow small businesses to develop sites quickly, whilst being backed by a web giant.
There are different types of WordPress hosting to suit any website from small personal blogs to huge e-commerce companies. Most web hosts offer WordPress as a content management system (CMS) to help you create your website.
You'll find a wide variety of plans and options available for WordPress hosting with different providers, so you can make WordPress hosting work perfectly for your website.
Managed WordPress hosting
A managed WordPress hosting plan is designed specifically to support and optimize WordPress. This can make your site faster, more reliable and more secure as the server is configured to run only WordPress sites. However, you may be restricted in customizing your WordPress site as some hosts allow only certain WordPress plug-ins.
You can host your site for free at WordPress.com or starting at just a few dollars with a shared WordPress hosting plan. VPS, cloud and dedicated WordPress hosting plans can be up to hundreds of dollars per month, depending on the plan and your usage.
Pros and cons of choosing managed hosting
Managed hosting takes much of the guesswork out of building and maintaining a website. But the service has its drawbacks.
Pros
Site migrations. If you've got a preexisting website and need to migrate your content, your host can help expedite the process.
Dedicated servers. Self-hosted websites require consistent server maintenance, but hosting platforms manage the maintenance process for you.
Tech support. If something goes wrong, you'll have a dedicated tech support team to call on.
Automatic backups. Updates and backups are one of the many automated services managed platforms offer.
Security. Managed platforms typically come with a Web Application Firewall (WAF), automated malware scanning and offer protection from DDoS attacks.
Cons
Fees. Managed platforms take much of the hosting burden from your shoulders — for a price. Expect ongoing monthly hosting fees coupled with annual domain fees.
Limited websites. Entry-level membership may only grant you access to web hosting for a single website, which could be problematic for those seeking multisite support.
Limited plugins. Depending on your provider, some plugins may be incompatible with your server.
Limited storage. Big websites with high traffic may need to pay more to access extra storage.
Most web hosting companies support WordPress as a CMS. When you are considering web hosts, make sure to look out for these key features:
High percentage of uptime
Additional security options
Enough bandwidth to handle your site's traffic
Fast loading speeds
Ample storage
Flexibility to update your plan if your website grows
Choose a web host. Finding the right web hosting is crucial to ensure the success of your website. Fortunately, almost every web host offers WordPress as a CMS.
Register a domain name. If you don't already have a domain name, you can register one through your new web host. If you already have a domain name registered, you'll need to contact your registrar to update your domain name system.
Use WordPress to design your website. Your web host will give you instructions on how to install WordPress easily and use it to create your perfect website. If you're unsure of where to get started, consider using one of the many free templates WordPress has available.
Back up your site. Once your website is up and running, make sure to perform regular backups to your site, especially before updating WordPress. This will help you minimize your risk of losing any important data.
One form of WordPress hosting is WordPress.com, which provides free hosting using WordPress software to help you build and manage your website. While WordPress.com hosting can be useful if you have no web design experience and a non-existent budget, it does come at a cost.
WordPress may display advertisements on your blog or website and your domain will include WordPress.com. You will also have limited options for customization and will not be able to upload custom themes or plug-ins. While there are opportunities to upgrade your account, for a cost, you may want to consider hosting your site elsewhere if you're looking for more flexibility.
You can also self-host WordPress by accessing the software directly at WordPress.org, and finding a web host that supports WordPress to house your website. Using the WordPress software will give you more control and full options for customization as well as the ability to use any domain name.
You can either host your site directly at WordPress.com or find a premium web host that offers WordPress and give you more options for customization. If you're interested in other types of hosting, compare a range of options before making a decision for the host of your next website.
If you're dissatisfied with your hosting service, you can move your website and domain name to another web host. Once you have signed up with a new web host and migrated your site, you'll need to contact your domain name registrar to update your domain name system (DNS). Once that's complete, you can cancel your account with your current web host.

WordPress cloud hosting is when a WordPress site is hosted on a cloud server or a series of physical servers linked together into a single virtual server.

WordPress self-hosting is using the WordPress software to create a website that is not hosted at WordPress.com. You can do this by building and maintaining a server at home or using a web host to house and manage your website.