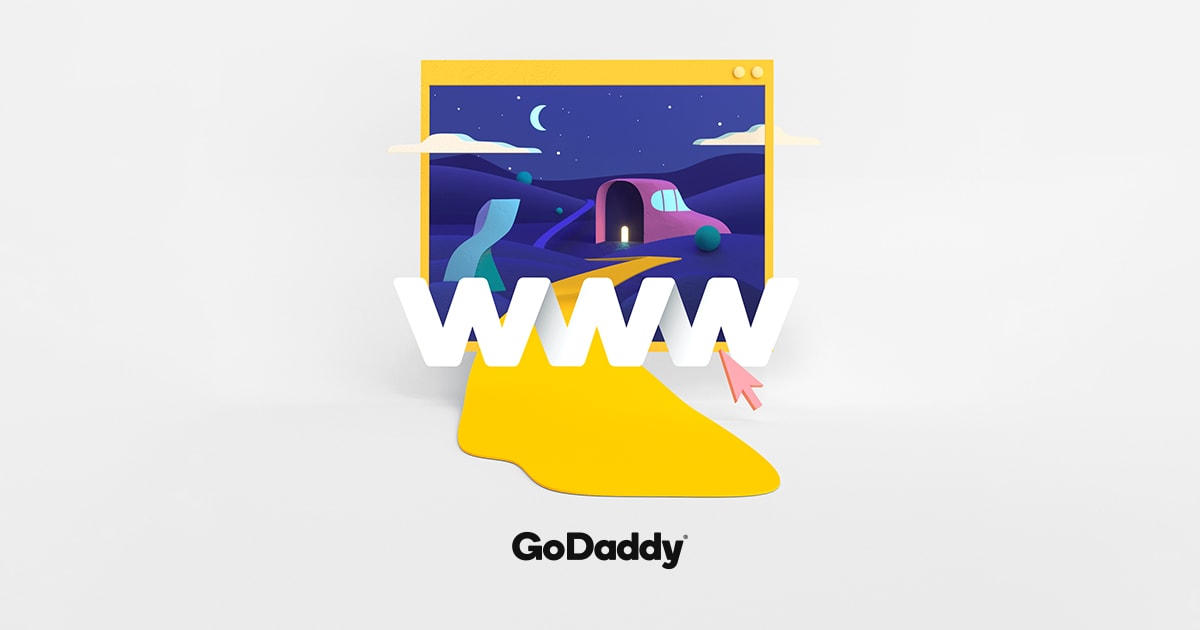 Sale/introductory pricing valid for the initial purchase term only. Product renewal pricing subject to change.
Products will automatically renew until cancelled. You may turn off the auto-renewal feature by visiting your GoDaddy account. 
* Plus ICANN fee of ₹ 13.32 per year.
One FREE IN, BIZ, CLUB, COM, NET, TODAY, XYZ, EMAIL, GROUP, COMPANY, ORG, CO, INFO, LIFE, CO.IN, LIVE, ROCKS, SPACE, or SOLUTIONS with purchase of a new 12-, 24- or 36-month plan. You must add the domain name into your cart before purchase, and you must select a domain term length equal to or less than the term length of your plan to qualify for the free domain offer. If you purchase a domain name for a term longer than the term of the plan, you will be charged for the additional registration term at the then-current rate. Cannot be used in conjunction with any other offer, sale, discount or promotion. Free domain offer applies only to the initial purchase term. After the initial purchase term, domains purchased through this offer will renew at the then-current renewal price.
** The Free Website service is a free version of the Websites + Marketing service and will renew on a monthly basis without charging you.  Not all features available in the Websites + Marketing service are included in the Free Website service. Should you choose to add additional Websites + Marketing features or services to your Free Website service it will convert to a paid plan which will automatically renew at the then-current renewal price with no further action from you, until cancelled. You may cancel the automatic renewal of the free service or the converted paid plan at any time by visiting your account and turning off the auto-renewal feature ("cancel renewal"), or by contacting customer service. If you choose to cancel Free Website service, any content or data you have entered into the service will only be retained for 60 days from the date of cancellation for customers with billing addresses in non-GDPR countries or 30 days from the date of cancellation for customers with billing addresses in GDPR countries.  In addition, GoDaddy reserves the right to deactivate a site if it is inactive for over a year, which means the site has had no traffic and/or no customer logins, or at GoDaddy's sole discretion. Customer support may be limited for this Free Service and may be modified at GoDaddy's sole discretion at any time.  
  
GoDaddy reserves the right to cancel, suspend or modify part of this entire offer at any time without notice, for any reason in its sole discretion. This service cannot be resold, transferred or combined with any other offer. Your use of this service is subject to the GoDaddy Universal Terms of Service, GoDaddy Privacy Policy, and any other applicable agreements. Third-party logos and marks are registered trademarks of their respective owners. All rights reserved.