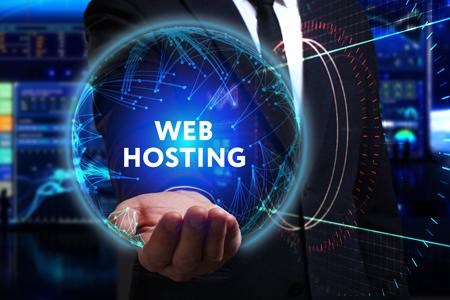 How to Choose a Provider
Web hosting is quite literally a requirement for every website. They make websites accessible to those who visit them, and give these sites a place to call home.
When it comes to website hosting, there are a wide variety of options to choose from, including functionality and different price points. Knowing what a user needs, including what kinds of web hosts are available, as well as what types of questions a customer should ask a potential web host will help companies find the right web host to suit their needs.
There are six different points that must be taken into consideration when choosing a web host, which are support, security, speed, scalability, hosting environment type, and price.
Support
Does a business have the manpower and internal resources, as well as a thorough understanding of technology, to manage a web server, or would it be best to use a web hosting provider that can take care of all of these things for the user? In order for a host to offer support, they must ensure that they offer support and monitoring 24/7 and are easily accessible in the event of a power outage or some other issue.
Security
A user's website should be kept secure at all times. Website host servers need to be monitored constantly for intrusions or unusual activity, and come armed with powerful firewalls. The web hosting provider should support Secure Socket Layer (SSL) certificates, which provide an extra security layer that encrypts data that travels between the user's browser and their server. Secure Socket Layer certificates are a standard practice for most websites and are absolutely necessary if a business plans to sell products or accept payments on their website.
Speed
Users want instant gratification – this means a website that can load in under 2 seconds. Should it take longer than that, most users will find another site to visit. Page speed is also used as a ranking factor on Google. If a site's performance is slow, it can hurt its search rankings and drive away customers. Several factors affect a website's speed, which is why it's crucial to have a web host with enough processing power and memory, along with a lightning-fast server, to accommodate faster page speeds.
Scalability
Users should take a look at their website's content and traffic. Over time, a business owner may need additional resources such as video or photo galleries, or visitor traffic, which is why it's paramount that they find a provider that can help them accommodate the extra space instead of one that they'll outgrow eventually.
Web Hosting Environment
A cheaper option is shared hosting; however, a business owner will need to decide if the tradeoffs are worth the cost savings. A user's website is hosted on a server that houses other websites with shared hosting. The space and the resources are shared along with all of the other websites on this server. The bad part about this is, if another website on the server has a large surge of traffic, the user's website may not perform as well. Pages will take longer to load or the site could become inaccessible with error messages whenever someone tries to access it. Security risks are also another factor to take into consideration with shared hosting.
Virtual private server (VPS) hosting is the next level of web hosting. It's a dedicated simulated server that runs alongside other VPS sites containing an allocated portion of the server so that the performance of every site isn't blocked off from other sites. Users also have more control over their hosting environment.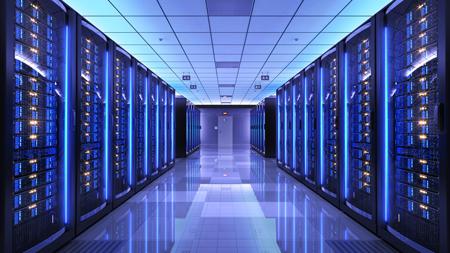 With dedicated servers for hosting websites, users have one server running their website. All of the power and storage space are available for just their website and they are in complete control over how their server is being used. Companies with an experienced IT staff may have an on-site dedicated server. The company, in these instances, would be entirely responsible for the upkeep of their server, including dealing with outages or problems, as well as the maintenance and installation of updates, firewalls, and additional security.
Managed dedicated hosting is another option for dedicated hosting. Here, the business that owns the site rents a fully dedicated server from a provider that handles all of their server security and maintenance.
Giant public clouds like Microsoft Azure or Amazon Web Services are the big players in cloud hosting servers. Cloud hosting servers integrate the computing power of numerous physical servers. They aren't limited to one server, which means that users can seamlessly scale by adding extra space without the need to change hosting providers or reconfigure, and they only have to pay for the resources they use. A website's uptime can be maximized with cloud-based hosting and users will never have to worry about their only server going down. Other servers will pick up the slack should one server experience an outage inside the cloud so that there isn't a service interruption.
Price
Web hosting can cost several dollars each month up to around thousands of dollars each month, or can be entirely free. Users get what they pay for as with everything in life. The hosting company will run advertisements on a user's website in exchange for free hosting, or they could make it an add-on to a much larger service package. Less-expensive web hosting means that users will have limited accessibility to resources and flexibility, which could affect the performance of their website down the road. It's advised that users understand the requirements of their web hosting package so they don't end up with something that doesn't suit their web hosting needs.
No matter which type of package a customer chooses, they must ask potential providers the following questions:
What are the hosting limitations or restrictions? Prior to committing to any web hosting provider, users need to know what they are willing or unwilling to do for them. They should ask about any restrictions or limits to their hosting plan, including number of file transfers, domains, or resource usage, to name a few.
Can a hosting plan be upgraded? Unless a user is entirely certain their website traffic will remain constant, they should investigate their options should they desire a better web hosting plan later on.
What is the uptime score? Does the web hosting company offer an SLA? Users want to experience little to no downtime. A web hosting provider's uptime score or uptime rating will tell a user how reliable their server is. An uptime rating of 99.5% is highly recommended.
How often are backups run? If data is ever lost on a user's website, a hosting provider that can assist them with recovery is an absolute must. Users should look for a web hosting provider that offers secure backups daily, and can help them restore their website using backup files in case the website's files become lost or corrupted.
Is there any security included in the web hosting plan? Good providers have powerful firewalls, offer ongoing monitoring, malware removal and detection, automatic patches and updates, and include the latest antivirus software.
What support types are available? If a user experiences any issues with their website, they should be able to receive assistance immediately at any time – day or night. Users should ask a potential provider if 24/7 support is included in their plan, as well as how it can be accessed (through a support ticket, live chat, or phone) and how long the average response time typically is.
Is there a contract? If there is a contract, users should know what the terms of that contract consist of. Some web hosting providers offer pay-as-you-go service with no contract, which means you can unsubscribe at any time. Other providers lock users into a contract at a low introductory rate that significantly increases when the agreement comes due for renewal.